Director's greeting
Pursuing challenges at the cutting edge of Information Technology
---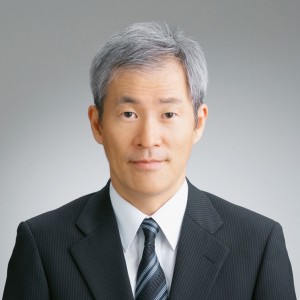 In all aspects of today's society, from daily life to industrial activities to academic research, we are creating and manipulating more digital data than ever before. However, many challenges remain in how to harness the value contained in this data to benefit society.
To fully utilize this data, we need advanced information infrastructure technologies that bridge the gap between the physical world and the information world. Therefore, there is an urgent need for developers and users with expertise to create and use advanced information technologies.
To this end, the four divisions that comprise the Information Technology Center at the University of Tokyo — Campuswide Computing Research Division, Academic Information Science Research Division, Network Research Division, and Supercomputing Research Division — conduct research on the development and application of large-scale computer systems, and provide user education and scientific computing services based on these computer systems. The Information Technology Center works as the core institute of JHPCN — Joint Usage/Research Center for Interdisciplinary Large-scale Information Infrastructures — and leads its activity.
The Information Technology Center has two key goals which interact and enhance each other. The first goal is to develop the most advanced large scale computing environment for academic pursuits, and the other is to actually provide the environment to students and faculty in the university and researchers across the nation, for them to consume and provide feedback on how the environment can be further improved in the next generation.
Remaining at the cutting edge of information technology will always be a challenge; however, we believe that our pursuit of this challenge will lead to the development of new technologies and better human resources that will greatly benefit society.
Professor Hiroshi Nakamura
Director of Information Technology Center
The University of Tokyo