Director's greeting
A Trustworthy Information Society
---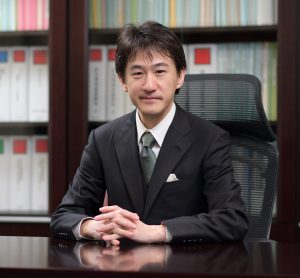 Expectations for data utilization in society are rising, with applications such as improving security and productivity in factories and hospitals using data from sensors, increasing harvests in agriculture and fishery using simulations that assimilate data, and more. However, concerns and suspicions also abound. Among them is the fear that important data, including those which are private, are increasingly monopolized by a handful of for-profit corporations and used in a way that might lead to implicit biases and discrimination. There is also the fear that data may be used by authorities for unjust censorship. It has never been more important for us academics to recognize our public roles and transparently manage our own IT infrastructures for data processing and simulations. In doing so, we thereby take on the role of educational experts who are central to developing a trustworthy data-utilizing society with our strong technical backgrounds and high ethical standards.
The Information Technology Center at the University of Tokyo is an institution that acts as the foundation for this work . It has four cooperating divisions actively engaged in fundamental and practical research: the Campus-wide Computing Research Division, Academic Information Science Research Division, Network Research Division, and Supercomputing Research Division. The Information Technology Center's mission is to design, procure, and stably operate the university- and nation-wide infrastructures critical for research and education. In addition, it acts as the core institute of the Joint Usage/Research Center for Interdisciplinary Large-scale Information Infrastructure (JHPCN), a network of eight academic centers that contribute massive computing resources extensively to Japan and the world.
We have been building cutting-edge computer systems that are among the largest in the world and making them available to researchers both inside and outside the university. We have been taking the problems we face and insights we draw along the way and carrying them on to the next development cycle. Such activities are possible only because we make an effort to stay on the cutting-edge. Continuing this synergy between development and feedback from service operations is our important theme.
Operating large-scale, cutting-edge infrastructure is always a challenge, and we firmly believe it is our continued commitment to this challenge that allows us to develop future technologies and experts.
Professor Kenjiro Taura
Director of Information Technology Center
The University of Tokyo